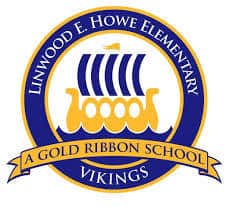 Linwood E. Howe (Lin Howe), a public elementary school in Culver City, CA, is considered a hidden gem. Lin Howe's focus on the whole child is one of the key things that sets the school apart. Despite a culture that fosters a love of learning, a rich array of programs that develop the whole child, solid academic performance and incredible teachers, the school's reputation within the community, and therefore kindergarten enrollment levels, had room for improvement.
With budget cuts, parent donations became increasingly important. Parents that were able to come to school for dropoff and pickup and at least occasionally spend time at the school speaking with their child's teacher or volunteering felt a strong sense of community. However, those working full time who couldn't spare the time to be more involved were less engaged and less likely to donate to the school.
Linda, a Lin Howe parent, partnered with another mom at the school to develop "Putting a Face on Education," a campaign to showcase what an incredible school Lin Howe is to:
Attract prospective kindergarten families
Help full-time parents with kids at the school learn about their child's teacher and increase their sense of connection with the school
Increase parent giving
A cornerstone of the campaign was a series of videos on YouTube and on the school website showcasing the teachers and the magic of Lin Howe, including the highlight piece, a video montage called "A Sneak Peek at Linwood Howe Elementary School," shown below.
Shown at Kindergarten Information Nights for prospective families and at Back to School Nights for current families, this video received rave reactions, visibly and audibly. The video also comes up high in google search results for the school, making it a powerful tool to help attract prospective families.
Linda also did significant grassroots outreach to area preschools and spread the word on social media.
Kindergarten enrollment grew and is now consistently at capacity
Fundraising efforts have been highly successful, with higher parent participation levels since the campaign launched.